PaLA Leadership Orientation
December 25, 2019
Earlier this month, I had the pleasure of attending the Pennsylvania Library Association's Leadership Orientation at the decorative and warmly inviting Wyndham Gettysburg on December 9th and 10th. The invitation to attend came courtesy of Christi Buker, the executive director for the Pennsylvania Library Association, as I am an incoming Vice-Chair for the association's Technical Services Round Table. This was my first time attending anything PaLA related, so I was very excited to finally meet up with fellow librarians throughout the state. Gettysburg is only a two-and-a-half-hour drive for me from the Lehigh Valley and the orientation was a two-day event.
I had already been in touch with other members of the Technical Services Round Table prior to the orientation, including outgoing Chair Paige Andrew of Penn State University Park, incoming Chair Anitra Gates of Erie County Public Library (six hours away!), and Secretary/Treasurer Katie Greenleaf Martin, District Consultant for Altoona District. Prior to the various meetings and break-out sessions, we broke off into three groups to go out into the city for dinner. Here, I was able to talk more with my comrades in the Technical Services Round Table, as well as be introduced to several other librarians who joined us for dinner. I had the pleasure of meeting Emily Mross for the first time. She is a business librarian for Penn State Harrisburg and often writes articles for the Pennsylvania Library Association's quarterly bulletin. It was a wonderful experience to finally connect with people whose articles I have been reading for nearly two years or with whom I have been exchanging emails over the last several months as I begin the transition to Vice-Chair.
After dinner, we regrouped at the Wyndham for our official welcome from Christi Buker and were also introduced to the first Vice-President and President-Elect, Michele Legate, as well as Rob Lesher, the newly appointed PA Forward™ Program Manager. Michele had us engage in an ice-breaker with whom we were sitting at our tables to rank fifteen items we would utilize in the event of being stranded in the middle of the Atlantic Ocean. All I can say is that while I got the first item correct according to the Coast Guard (a shaving mirror, which can be used to signal for help), I would not survive being lost at sea! Afterward, we highlighted the achievements and challenges of 2019 with unit reports from the various divisions, chapters, and round tables, as well as board reports and directors at large, dispensing what they had learned by serving this year. The evening capped off with a fabulous dessert reception. I can honestly say that the Wyndham Gettysburg really fed us well! It being a Monday night, however, and with the Eagles playing Monday night football (against the Giants, which I sadly must say was no contest), I retired early to my room to get ready for the next day's busy schedule of events.
An authentic Civil War 3rd Ordnance cannon sits in the lobby of the Wyndham Gettysburg.
We started our second day with regrouping in one of the hotel's ballrooms to discuss our mission for 2020. Christi Buker really stressed the importance of membership to the Pennsylvania Library Association and how opportunities need to be provided for members to engage, learn, and volunteer. Buker encouraged us to promote the PaLA to those who are not members and to be persuasive in getting them to join. We touched upon organizing workshops and events where speakers would be presenting, and how to coordinate dates, locations, vendors, audio/visual set-ups, food, evaluations, marketing, registration fees and policies, and on-site considerations. (I give a huge shout-out and applause for those who coordinate such events!) Another session delved deeper into the Pennsylvania Library Association's website, with Buker encouraging us to either add or update our profile pictures. Buker and I had never met before (although we have talked on the telephone), but she recognized me immediately in the lobby the evening before because of my profile picture, and she thanked me for that. During the presentation the following day, she called me out for having an up-to-date profile picture!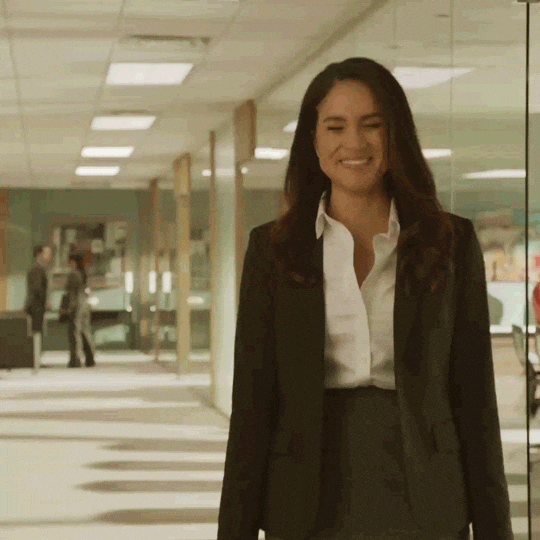 In addition to keeping our profiles updated, Buker also explained to us how to send out group and individual messages so we can keep connected with our fellow members, as well as other features. I have come away with a better understanding of our association's website and feel more confident utilizing it. It will be a valuable tool as I step into the role of Vice-Chair for the Technical Services Round Table, especially since face-to-face encounters with the incoming Chair might prove difficult given the distance. We wrapped up the orientation with break-out sessions among the various board and committee chairs, divisions, chapters, and round tables, where we got to discuss what unique circumstances and challenges we face as we move into the third decade of the twenty-first century. (Already???)
Overall, I was deeply pleased with my trek to the Leadership Orientation, and I give my heartfelt gratitude to Christi Buker, Michele Legate, and the other hardworking members of the Pennsylvania Library Association who made this orientation possible. An appreciative thanks goes to the Wyndham Gettysburg for hosting us in its splendid hotel, and to the nearby restaurants who accommodated us. I strongly encourage you to actively recruit your fellow librarians who are not yet members of the PaLA to join, and for those who are already members, please have them consider opportunities to involve themselves with this fabulous association. As with anything we do in life, it is all about a leap of faith. I am not sure what the next two years will bring for me as I serve on the Technical Services Round Table, but my hope is that I will continue to grow in my knowledge and capabilities as a librarian to better serve in my profession. I cannot do this isolated; I need the assistance and wisdom of my fellow librarians as I navigate this still new and largely unfamiliar landscape. This is what the Pennsylvania Library Association provides. Through the association, I am able to feel a sense of family as I connect with other librarians across the state; it brings us together when we otherwise would not normally have the opportunity to engage in person. Thank you, PaLA! Here is wishing all of you a joyous holiday season with your loved ones and continued peace and prosperity in the New Year!
The beautifully decorated lobby of the Wyndham Gettysburg is incredibly inviting for this time of year!